Top 30 teams announced for BeChangeMaker Africa 2021
Over five hundred teams from 40 African countries applied for the popular social entrepreneur competition and training programme.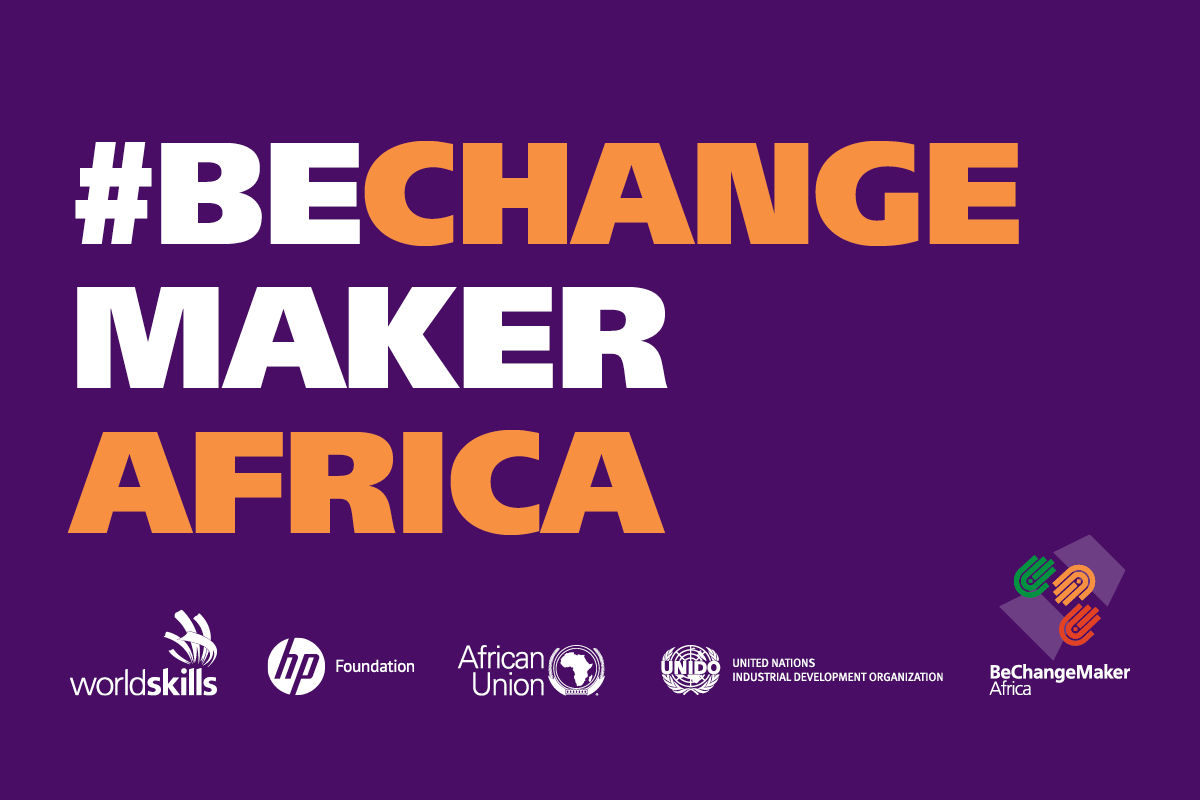 BeChangeMaker Africa is a regional edition of the popular social entrepreneur competition and training programme supported by the HP Foundation, the African Union, and WorldSkills.
Thanks to support from partners including United Nations Industrial Development Organization (UNIDO), over five hundred teams applied from 40 African countries, each using their skills and experience to address the world's most pressing issues.
Business ideas ranged from developing gamified apps to facilitate the teaching of African languages, to eCommerce platforms that bring farm produce and experience to consumers, to AI-powered, data-driven platforms for drafting, reviewing, and managing contracts for Start-Ups and SMEs to allow access to legal services.
Thirty teams were selected from 533 submissions representing 40 African countries
TRASH2Cash – Cameroon
Plstka – Egypt
Tolerance Seeds – Egypt
GA AgriBoost – Ethiopia
Genesis - Ghana
Standard Jasrael – Ghana
AfyaRekod – Kenya
Paylend – Kenya
Project Nutrifit – Kenya
Onghuta Trading Enterprises – Namibia
Women Health Everywhere (WOHEVER) – Niger
Agrinect – Nigeria
CHRONmate – Nigeria
Craft Planet – Nigeria
DayDone – Nigeria
Shortkode – Nigeria
STEMVILLA – Nigeria
Africity – South Africa
Ambani Africa – South Africa
Early Careers – South Africa
Profred – South Africa
Taja for Dried Food – Sudan
AgriLife – Tanzania
Artalk – Tunisia
VHEcosystem – Tunisia
Kimuli Fashionability – Uganda
Roser Educare – Uganda
Tastylicious Flour – Uganda
These aspiring entrepreneurs will receive mentorship and support from HP as part of the programme.
One of the mentors is David Rozzio, former Managing Director of HP Africa, who became a BeChangeMaker Mentor in 2017.
David said: "I had the opportunity since then [2017] to work on different projects — from a team in Nigeria working on a cost-effective solution for diabetes to a team who was working on solving the waste management problem in Liberia: waste separation, collection, reuse/recycle/reduce.
"And even with a team based in Taipei having a nanotechnology called Nanobubbles which would purify the soil in order to have an increase of production yield for such field in Taiwan. This team won the competition in 2019 and I was very proud they could go this far!"
David noted that each project and team is different with it being important to ask questions to understand the objectives of the team and where they need support from their mentor.
"The most frequent need I have seen," said David, "is on the quality of the pitch to be able to get to your points in a very short time and in an impactful way. Each team is passionate and wants to explain their story so such exercise is really complex and requires time and focus."
For David the experience has been rewarding, being able to work with many people from HP from different parts of the world.
"I discovered amazing people from whom I could learn as well," he said.
Over the coming months, the teams will receive training and mentoring to bring their ideas to life, working towards November when the final five teams will pitch for the title of BeChangeMaker Africa 2021 and financial support to take their project to the next level.